My Blog
Posts for: July, 2017
By Southlake Family and Cosmetic Dentistry
July 19, 2017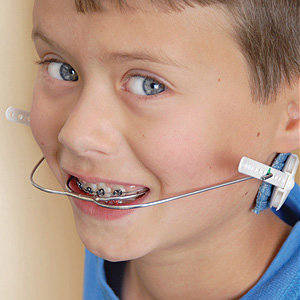 Braces utilize the mouth's existing teeth-moving mechanism by applying pressure in the direction of the desired movement. This is done with a wire laced through metal brackets affixed to the outside of the teeth that's then usually anchored to brackets on the back teeth to maintain constant tension.
This anchorage set-up alone, however, may not work effectively with all bite situations, which might require other points of anchorage. That's where these other tools in the orthodontist's toolkit can come in handy.
Headgear. These appliances not only aid with moving teeth but they also help influence the proper growth of facial structures (as when one of the jaws is too far forward or too far back). Because of this influence on jaw growth you'll only find them used with pre-teens. The most typical application is a strap running around the back of the head or neck (or sometimes over the chin or forehead) that attaches in the front to brackets usually bonded to the molars. In this case the back of the patient's skull serves as the anchor point.
Temporary anchorage devices (TADs). Orthodontists sometimes wish to isolate the teeth to be moved from nearby teeth that shouldn't be. For example, they may want to move front teeth back to close a space without the back teeth moving forward. In this case, it may be necessary to create a separate anchorage point in the jaw. This can be done with TADs, which are made of either biotolerant (stainless steel, chromiumâ??cobalt alloy), bioinert (titanium, carbon), or bioactive (hydroxyapatite, ceramic oxidized aluminum) materials and shaped like mini-screws. Orthodontists insert them into the bone and then attach them to the braces using elastics (rubber bands). After completing orthodontic treatment they're easily removed.
Elastics. We've already mentioned them, but elastics deserve their own category because they can be used in various kinds of anchorage. They play an important role, for example, in cross-arch anchorage that maintains tension between the upper and lower jaws. They can also be used to help move one or more groups of teeth — or isolate certain teeth from moving. They truly are flexible (no pun intended) in their uses for fine-tuned tooth movement.
All these devices can be used in various combinations to match and correct whatever bite situation a patient may have. The end result is straighter and better-functioning teeth — and a more attractive smile.
If you would like more information on orthodontic treatment, please contact us or schedule an appointment for a consultation. You can also learn more about this topic by reading the Dear Doctor magazine article "Orthodontic Headgear & Other Anchorage Appliances."
By Southlake Family and Cosmetic Dentistry
July 04, 2017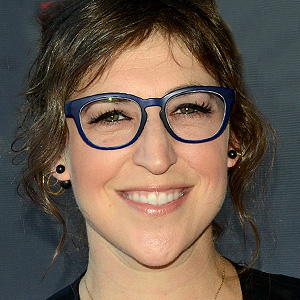 How many actresses have portrayed a neuroscientist on a wildly successful TV comedy while actually holding an advanced degree in neuroscience? As far as we know, exactly one: Mayim Bialik, who plays the lovably geeky Amy Farrah Fowler on CBS' The Big Bang Theory… and earned her PhD from UCLA.
Acknowledging her nerdy side, Bialik recently told Dear Doctor magazine, "I'm different, and I can't not be different." Yet when it comes to her family's oral health, she wants the same things we all want: good checkups and great-looking smiles. "We're big on teeth and oral care," she said. "Flossing is really a pleasure in our house."
How does she get her two young sons to do it?
Bialik uses convenient pre-loaded floss holders that come complete with floss and a handle. "I just keep them in a little glass right next to the toothbrushes so they're open, no one has to reach, they're just right there," she said. "It's really become such a routine, I don't even have to ask them anymore."
As many parents have discovered, establishing healthy routines is one of the best things you can do to maintain your family's oral health. Here are some other oral hygiene tips you can try at home:
Brush to the music — Plenty of pop songs are about two minutes long… and that's the length of time you should brush your teeth. If brushing in silence gets boring, add a soundtrack. When the music's over — you're done!
Flossing can be fun — If standard dental floss doesn't appeal, there are many different styles of floss holders, from functional ones to cartoon characters… even some with a martial-arts theme! Find the one that your kids like best, and encourage them to use it.
The eyes don't lie — To show your kids how well (or not) they are cleaning their teeth, try using an over-the-counter disclosing solution. This harmless product will temporarily stain any plaque or debris that got left behind after brushing, so they can immediately see where they missed, and how to improve their hygiene technique — which will lead to better health.
Have regular dental exams & cleanings — When kids see you're enthusiastic about going to the dental office, it helps them feel the same way… and afterward, you can point out how great it feels to have a clean, sparkling smile.
For more information about oral hygiene, please contact our office or schedule a consultation. You can read the interview with Mayim Bialik in the latest issue of Dear Doctor magazine.